Critical Pursuit
Janice Cantore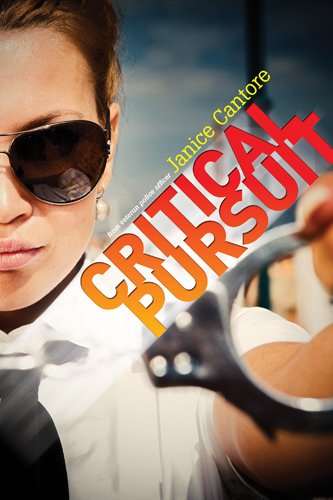 Officer Brinna Caruso has built a reputation at the precinct as the cop to call when a child goes missing. For Brinna, it's personal because she was once one of them. Brinna and her K-9 search and rescue dog, Hero, will stop at nothing to find a missing child, no matter the stakes.
Detective Jack O'Reilly isn't ready to return to his homicide duties, after losing his wife to a drunk driver. He's on the downside of his career, and bent on revenge, when he's assigned as Brinna's partner. While on patrol, Jack struggles between his quest for personal justice and his responsibility to those around him, especially his partner.
Skeptical of Jack's motives, Brinna isn't sure she can rely on her new partner, whose reckless abandon endangers the safety of those around him. But when a man surfaces with an MO similar to the criminal who abducted Brinna twenty years earlier, Brinna and Jack must cast aside previous judgments and combine efforts to catch the kidnapper, and finally allow Brinna the peace stolen from her as a child.
If you're into crime television, you've probably heard of Rizzoli and Isles. Jane Rizzoli and Maura Isles work homicide cases in Boston. Jane is a cop and Maura the medical examiner. This book's criminal was just as creepy as Hoyt. In fact, when I pictured the child molester it was Hoyt's creepy face that I saw. Needless to say, it creeped me out. The book was so realistic, I had a hard time finishing it. I'm a bit of a sally, and had to take time to reassure myself that the book wasn't real. That is Hoyt in the gif.
Other than the creepy realism, it was a good read. It was fast paced and I just had to know what happened. I'll be honest. I peeked. It's not a crime, and I barely read a paragraph, but it reassured me.
Janice Cantore switched point of view frequently. It was mainly Jack's and Brinna's, but every three to five chapters or so creeper would get his own chapter. I have to say, reading his point of view was really worthwhile, it was well done and gave some insight.
If you're ever looking for something to take the place of television, this is a great stand in. I had never read a crime novel before, I've read mystery and some Dirk Pitt novels, but nothing that could compare to this. The characters were so real, and I could see them. Which generally doesn't happen for me, but it was hard not to see them.
I received a free copy of this book in exchange for my honest review.
Plus, I really liked Brinna's dog Hero.
This is only what he could look like.